---
Dr. Lynette Lim - Dentist
---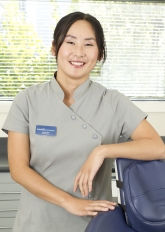 Lynette grew up in Wellington, New Zealand and studied dentistry in Dunedin at the University of Otago. She graduated in 2007 with a Bachelor of Dental Surgery with honours. She was now ready for the world and adventure! She decided it was time to go abroad and leave her home country, New Zealand, for a one year position as a Dental Officer at Westmead Centre of Oral Health, Sydney. Soon after arriving, she met her partner, who then became her husband, and with the many opportunities she found in Sydney, she could not help but make Sydney her home.
As a dentist, she is a great listener and always puts the patients interest first. Lynette understands how most people can have a difficult time seeing a dentist and always does her best to make you feel at ease, with a kind, empathetic and easy going attitude and her professional expertise. Patients are treated like her own family, with utter care and honesty, and sometimes with "tough love". She takes a lot of pride in her work and is devoted to ongoing education as seen by her extensive continued professional development.
---
Louis - Oral Health Therapist
---
Firdaus (Louis) Rosli is an Oral Health Therapist from Singapore where he graduated from Nanyang Polytechnic in 2013 and worked with Health Promotion Board Dental Services. Moving to Australia in 2020, he applied to University of Sydney and graduated with a Bachelor in Oral Health in 2022, further deepening his knowledge and skills in dentistry.
An Oral Health Therapist works together with dentists/specialists to provide quality care for patients and ensure their oral health is healthy and stable. Their scope involves examination, treatments (uncomplicated fillings, managing gum diseases through gum treatment, extraction of baby teeth, orthodontic and implant maintenance) and strong emphasis on preventive dentistry.
Understanding how difficult and scary it is to visit a dental clinic regardless of your age, Louis strives to ensure that you are always at ease and that your worries and concerns are treated with empathy and professionalism. He likes to share joy and laughter, so you can be assured that each dental visit will be a pleasant one.
Louis is committed to ongoing education and professional development to keep his skills and dental knowledge up to date.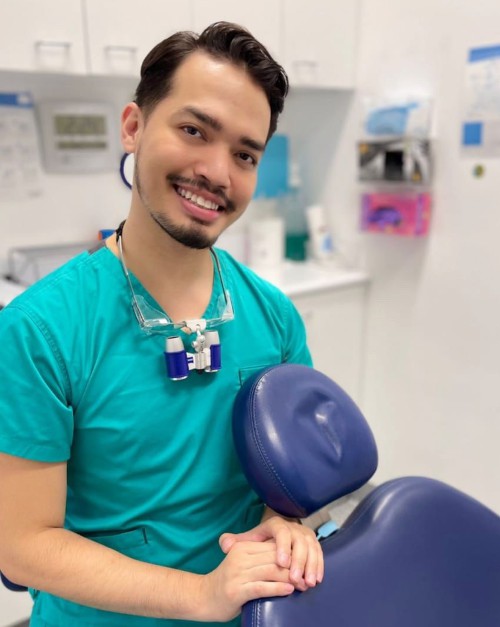 ---
Angelica - Dental Assistant
---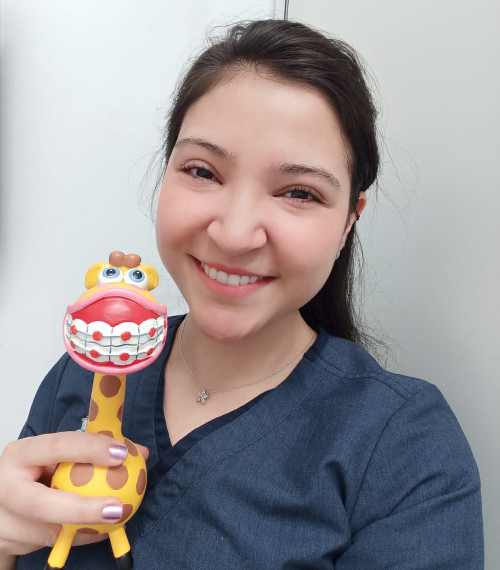 Hi, I'm Angelica! I've been working at Neutral Bay Family Dental as a dental assistant although I am a qualified dentist back in Colombia. I enjoy working at the clinic as Dr Lynette and Dr Karen are just as passionate and crazy about teeth and gums as much as I am!
I am currently doing a dental technician course to improve my knowledge and skills- it helps that we have lots of new technology at the clinic such as a 3d scanner and 3d printer so I can put my learning to use!
Before I started at the clinic I was not confident in speaking english, but with the support änd encouragement of the Neutral Bay Family Dental team and our wonderful patients I have improved so much. The clinic has definitely lived up to its value of creating a friendly environment that cares about its people. I hope you will feel it too when you visit us :-)
---
Nishma - Dental Assistant
---
Nishma graduated in 2019 with Diploma in Accounting. However, her growing interest in personal interactions, well-being, and trying new things motivated her to pursue a Bachelor's degree in Childhood Education. With over 4 years of experience working in customer service, Nishma has developed excellent interpersonal skills. Our patients love her bubbly demeanor and how she's able to get our patients more comfortable during their dental visits.
Although Nishma is the most recent addition to our dental family, she has quickly learned and adapted the settings and systems we have in place to provide an excellent patient experience. We are fortunate to have someone with the set of skills that she provides to our clinic.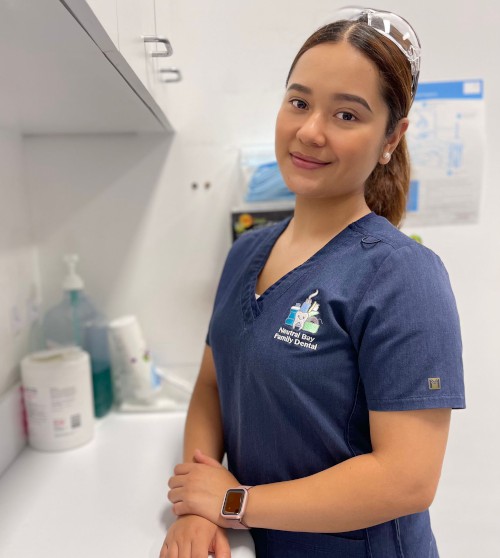 ---
Mark - Dental Assistant
---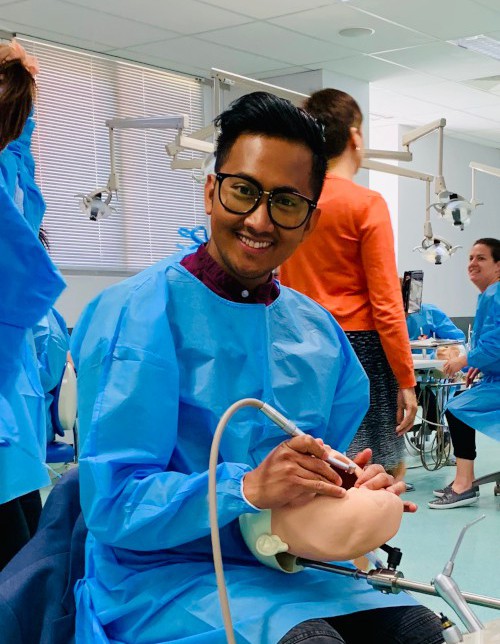 Mark graduated from the University of Melbourne as an Oral health therapist in 2010. He has extensive knowledge in treating periodontal disease, preventive dentistry, and creating a relaxing environment for anxious patients.
Ever since graduating from university, Mark has worked in both private clinics and public dental hospitals with the primary aim of addressing patients' dental needs but also in establishing an excellent relationship. Mark's attention to a great patient's dental experience is deeply rooted in his good and not-so-good dental experiences growing up. He's had first-hand experience of the myriad of concerns our patients present to our clinic.
After working as a dental clinician for 10 years, Mark has decided to pursue further studies to become a general dentist. He is currently in his 3rd year studying dentistry at the University of Sydney. His high distinction average grades are a testament to his dedication to the art of dentistry.
To further supplement his experience in the provision of dental care as a future principal dentist, Mark works closely alongside Dr. Lynette Lim as her chair-side dental assistant.
---
Katrina - Receptionist
---
---
Snowy - Therapy Dog
---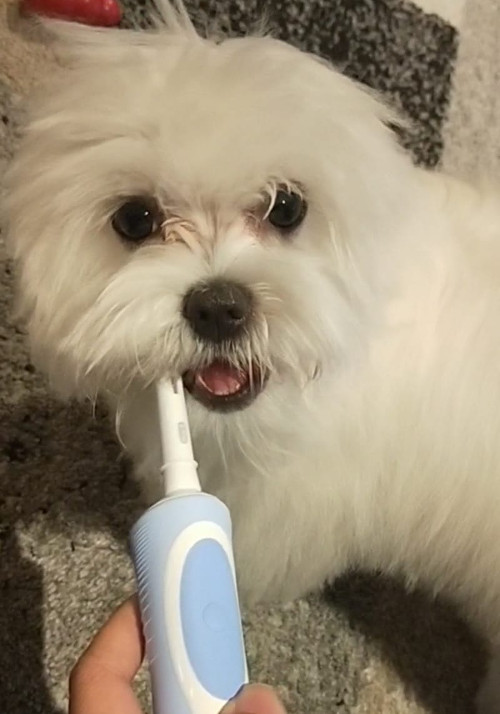 Snowy is Dr. Lynette's cute marshmellow with floppy ears and a button nose. You can see her live-antics on our chair iPad whilst getting your dental treament. She loves people, dogs, loose socks, hair ties and even cats!
She often gets up to mischef but is wonderful at brushing her teeth :-) She hopes to be an inspiration to all