Implants can be an option to replace missing teeth.
Success of implants depends on the health of the person receiving the treatment. There are medications which can affect the health of the tissues and bone inside the mouth. All of these issues are discussed as part of a routine examination.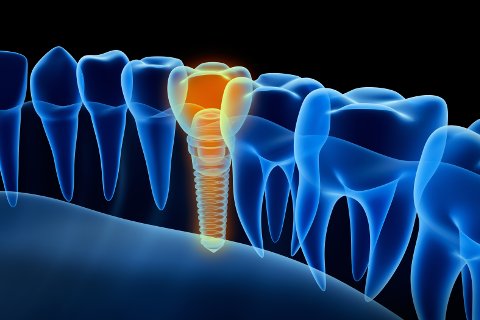 After careful assessment and planning. Implants can be surgically placed into the bone of your Jaw or skull providing there is enough healthy bone and surrounding tissue.
If this is not the case then sometimes what is called a Bone Graft maybe necessary. If we are removing a broken or diseased tooth then we normally always fill the space with a grafting material so as healthy bone grows back into place where the tooth previously was.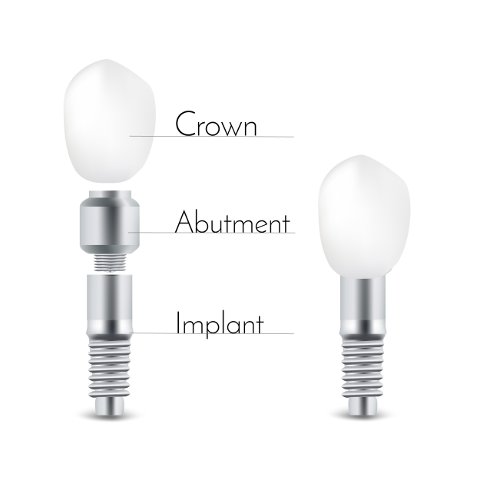 As a standard procedure the implant is placed into position under local anaesthesia. Sometimes we use a surgical guide called a stent. This creation is formulated by lab simulations, the position and angle of adjacent teeth and computed tomography.
We allow usually three months for the implant to bond to the bone. This is called Osseointergration when the surface of the implant forms an intimate bond to the surrounding bone. After the healing time has passed we examine and x-ray the area to certify the implant is ready for its prosthesis.
The final stage putting the crown upon the implant. We then take another set of impressions, send it to the lab and in a short time your new tooth/teeth are ready to be fixed to the implant.

By Dr. Lynette Lim